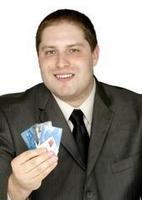 Businesses are expected to face high credit card rate hikes once the Durbin Amendment goes into effect, according to a financial expert.
Robert Livingstone, the president and founder of IdealCost.com, said that the Durbin Amendment will do the opposite of its intended purpose and will actually increase rate hikes instead of reducing them.
Livingstone outlined three problems that will cause this rate hike.
The first problem, according to Livingstone, is that Visa is already acting to set a historically high credit card processing rate for Oct.
In addition, credit card processors who position themselves as brokers between the credit card issuers and merchants will be the ones to receive the rate reduction.
Livingstone said that processors have already informed their shareholders that they do not intend to pass their savings onto their clients.
Merchants who accept credit cards online or over the phone will not receive discounts because the Durbin Amendment only applies to card that are swiped.
"What many companies aren't privy to is that these rate reductions are specifically for swiped debit card transactions, Livingstone said. "Visa (has) announced historically high credit card processing rate increases to offset these rate reductions. Merchants who accept cards over the phone or the internet will see zero rate reductions and huge fee increases on their merchant statements. In this economic climate how are these merchants supposed to pay for these increased fees?"
Livingstone has been a vocal opponent of the Durbin Amendment and has long predicted it to be a burden to the free market.